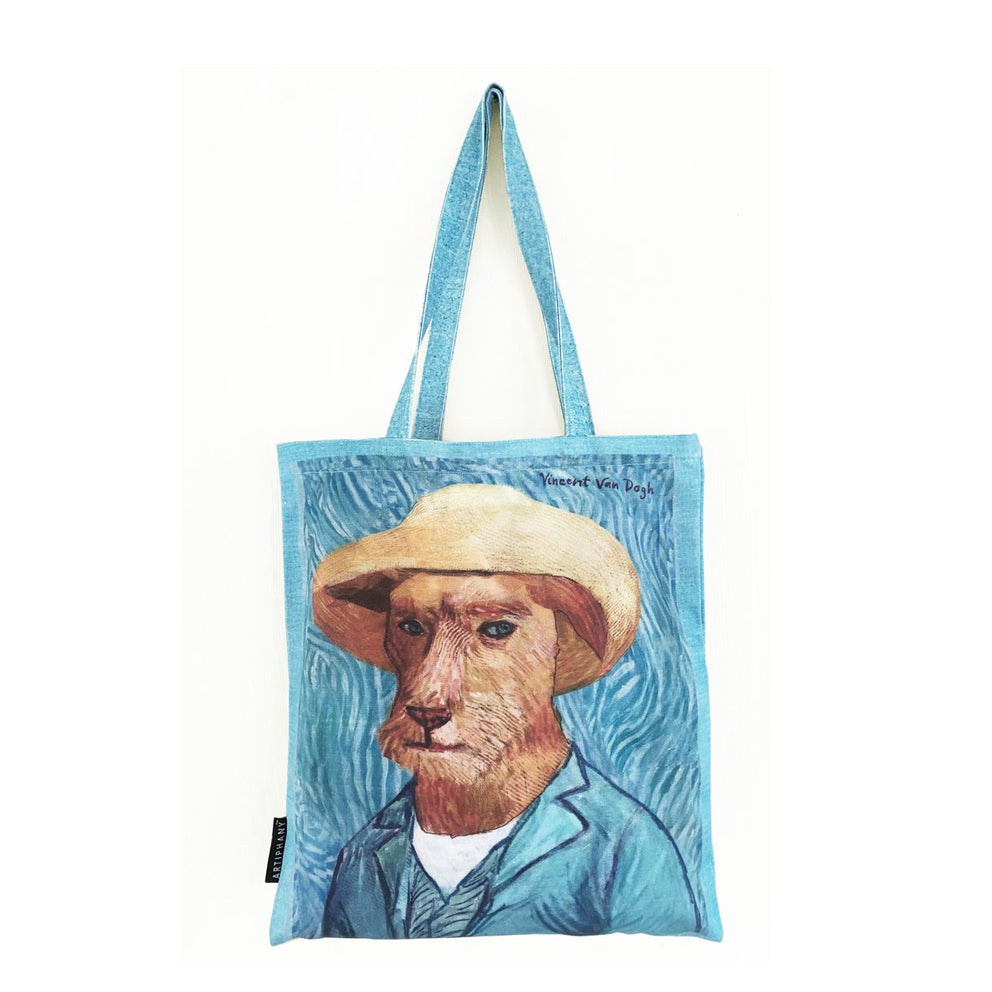 Product description:
Vincent Van Dogh is one of our most enduring images and since his story is one of a peripatetic painter of the best pedigree, why not take this tote when you're wandering?

Our Van Dogh tote bag is made of 10 oz canvas.
15" wide x 15"5 high. Handles 1" x 27". 
Shipping Fees
UK
1 Tote
£ 6.90
2+

 

Totes

FREE

 Shipments may take up to 10 business days.
We have also experienced instances where an order may take upwards of a month to deliver. Not all tracking events may be represented in real-time, and this causes a shipment to appear stalled at a particular place/event. There are also other factors beyond our control that may extend the delivery window, including but not limited to:
   • Packages being handled by multiple carriers.
   • Postal Services department processing time
For these reasons, we are unable to guarantee a delivery date with certainty for international deliveries.
Van Dogh Tote Bag