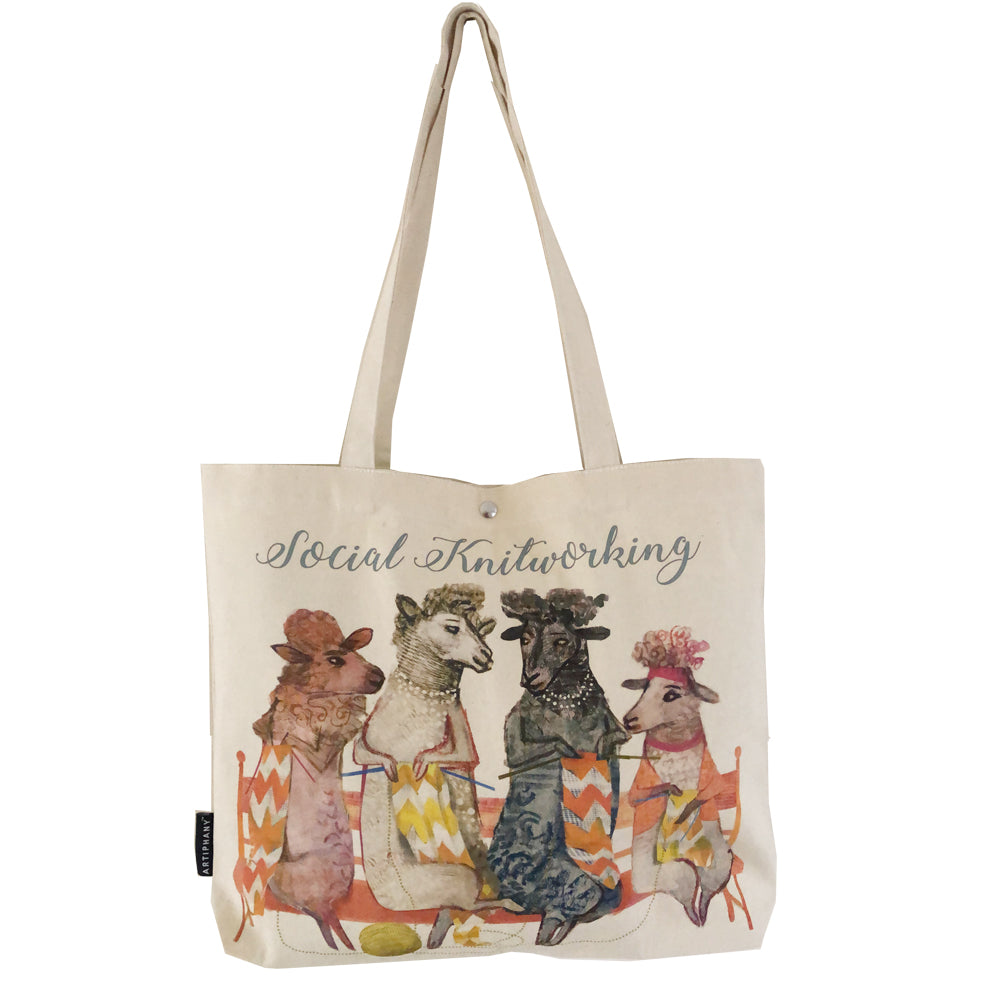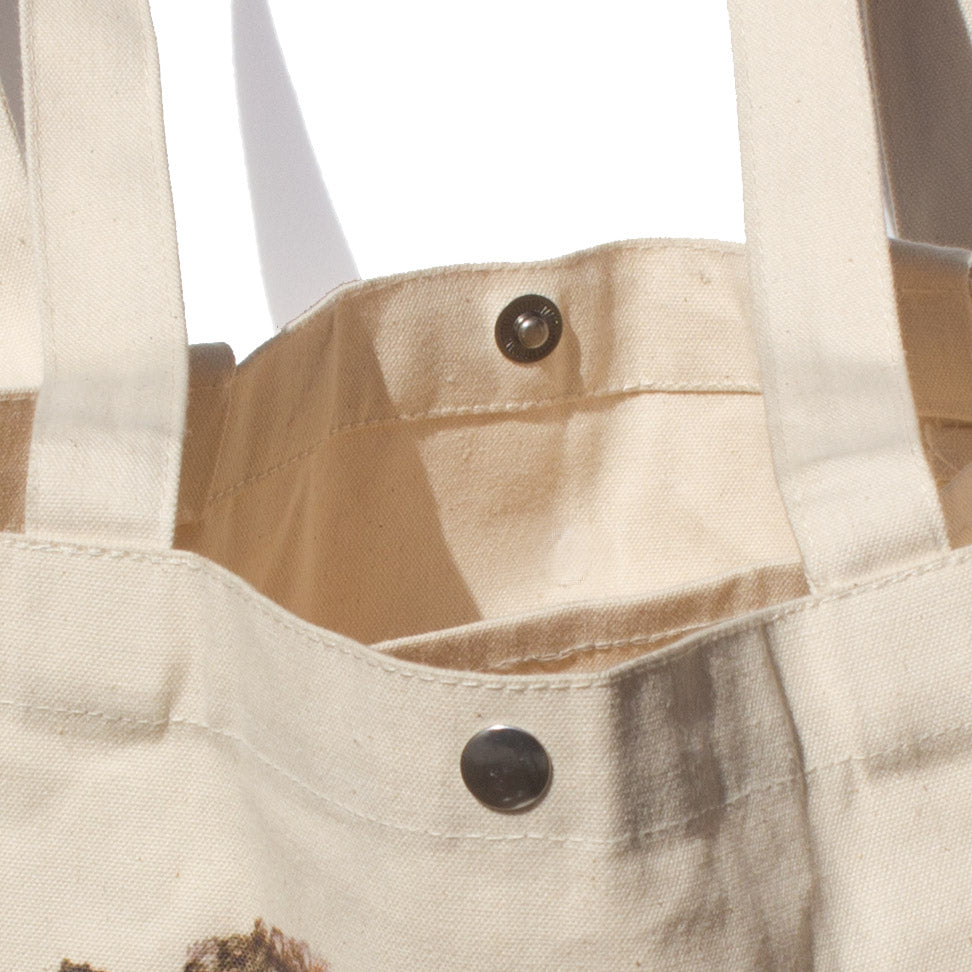 Social Knitworking Tote Bag
Product description:
Our Social Knitworking tote bag is the perfect gift for all the knitters, crocheters, and crafters out there. This project bag is made with very good quality fabric, features a wonderfully quirky group of sheepish knitters and has plenty of room to store all your projects.

Our Social Knitworking tote bag is made of 12 oz (340 gr) canvas with a practical 7 in. x 9 in. (17.8 cm x 22.9 cm) interior pocket for keeping your phone and keys separate from whatever you're carrying. Top-center there is a silver-button snap for extra security. 
Size : 18 in. x 15.5 in. x 3 in. (45.7 cm x 39.4 cm x 7.6 cm)
Handles 1 in. x 7 in. (2.5 cm x 17.8 cm)
Shipping Fees
UK
1 Tote
£ 6.90
2+

 

Totes

FREE

 Shipments may take up to 10 business days.
We have experienced instances where an order may take longer than expected. Not all tracking events may be represented in real-time, and this causes a shipment to appear stalled at a particular place/event. There are also other factors beyond our control that may extend the delivery window, including but not limited to:
   • Packages being handled by multiple carriers
   • Postal Services processing time
For these reasons, we are unable to guarantee a delivery date with certainty.
We have lots more where that came from...check out our knitters' collection, full of fleecey friends and purly puns. 
Social Knitworking Tote Bag